Relive our Hawaii trip with us!
[vcyt id=0tgrx1RYOuc]
Zen Arts traveled to Hawaii's Big Island earlier this month to provide entertainment for a two week long corporate function! Largely interactive, Zen Arts flew out a gold-clad squad to entertain and engage event goers over the course of their stay.
In addition to a dynamic team of characters who mingled, joked and extended personal affirmations to the hundreds of guests, Zen Arts provided the service of elixologists and the enchantment of close-up magicians. The ballroom dressed gold and the outdoor gardens bohemian, Zen Arts provided the ambient entertainment to match – costumed stilters, live painting and best of all, a glam station where our talented airbrush and hair artists transformed guests into pure gold with their Midas touch.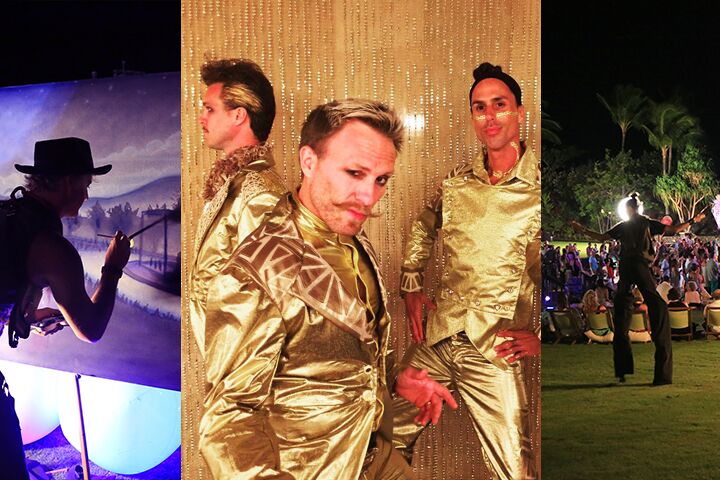 After these two beautiful, hard-working weeks, Zen Arts' twenty-person Hawaii dream team flipped the script and enjoyed the rich pleasures that Hawaii has to offer! Snorkeling, helicopter rides, amphibious vehicle romps and watching the dramatic steamy clash of hot lava against the ocean's rolling waves.