Sterling Engagements, an event production company that is very dear to us, turns ten! Zen Arts is thrilled to celebrate this milestone in collaboration! Alexandra Rembac, Sterling Engagements' principal and creative director, has on many occasions invited Zen Arts to contribute entertainment on both private and corporate productions, most notably numerous Herbalife events all around the globe.
On this 10th anniversary, Zen Arts brought the performer favorites to a handsome private estate that hosted the celebration. Sterling Engagements' friends, family, employees and clients alike gathered to commemorate a decade of creativity in the event production business.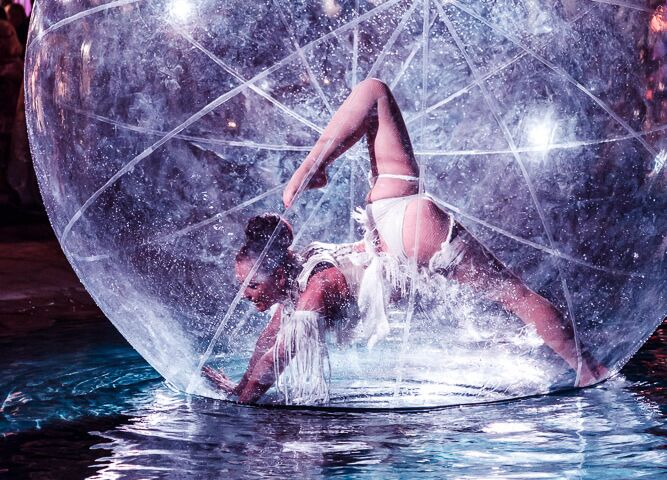 The evening kicked off with guests walking in through the residence that bore tables with light dinner options and a bar serving custom drinks. Five bubble girls in their signature iridescent silver costumes greeted guests to the residence's gardens, playfully peppering soap bubbles around. Across a miniature bridge that provided footing over a stream that emptied into garden's pool, was a separate space with a DJ that played tunes between performance vignettes.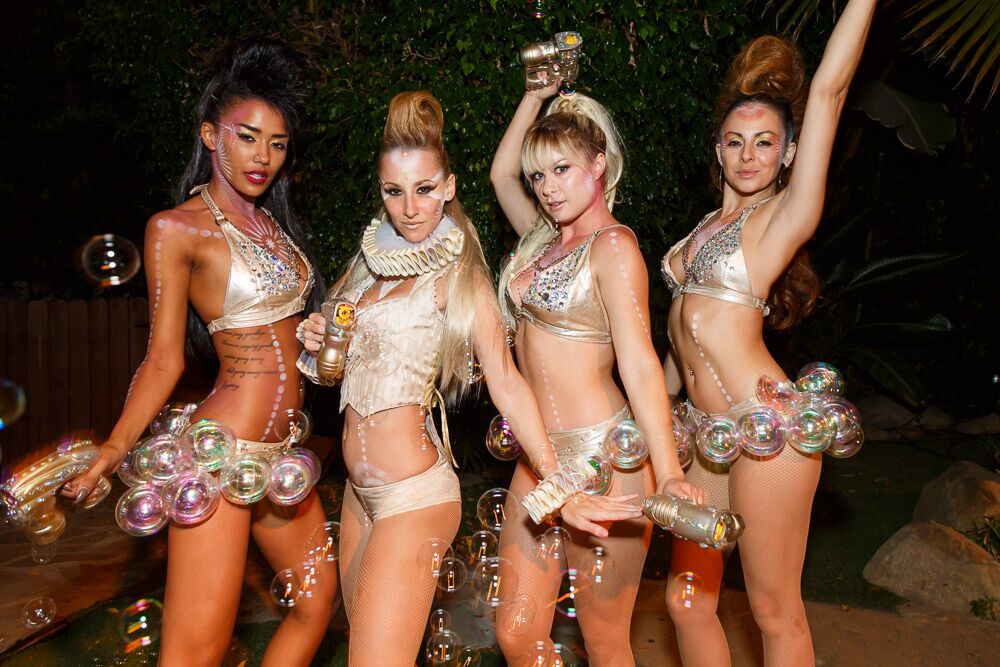 Throughout the evening, Zen Arts staggered acrobats, solo and duo fire dancers, burlesque performance, a cyr wheel act, and live drumming. A bubble-sphere contortionist floated lightly in the oblong pool providing ambient entertainment, while a light projection cast the Sterling Engagements logo onto its surface.
Zen Arts was thrilled to provide entertainment for this intimate evening and this event production company we've worked closely with over the years!