The Gold Jacket Club isn't complete without specialty acts, which Zen Arts graciously supplied this past year. Check out the entertainment that was at this iconic pregame party.
February 25, 2022 – Los Angeles, CA – Zen Arts, a special entertainment company in Los Angeles, was proud to ensure the 2022 Gold Jacket Club was unforgettable. Held every year before kickoff, the Gold Jacket Club is the swankiest tailgate you can attend, and Zen Arts supplied the DJ and the dancers.
The star-studded event preceding Super Bowl LVI was hosted by Emmitt Smith, three-time Super Bowl champion and Pro Football Hall of Famer. In hosting, Smith joined the ranks of football legends like Barry Sanders and Jerry Rice, who hosted the Gold Jacket Club in 2019 and 2020, respectively.
A three-hour pregame party, the Gold Jacket Club let nearly 600 guests get up close and personal with some of the most celebrated figures in the sport. While eating gourmet food and sipping premium cocktails, attendees got to interact with their favorite football icons. There were photo opportunities, autograph sessions, and even Q&A roundtables led by Smith.
Thanks to Zen Arts, there was also breathtaking entertainment. The renowned production company provided DJ Ravidrums, who got spirits high and bodies loose. They also supplied professional dancers, who were clad in custom outfits with the Gold Jacket logo. These two specialty acts wowed the guests—and all the Hall of Famers—while they waited for kickoff just a mile from the stadium.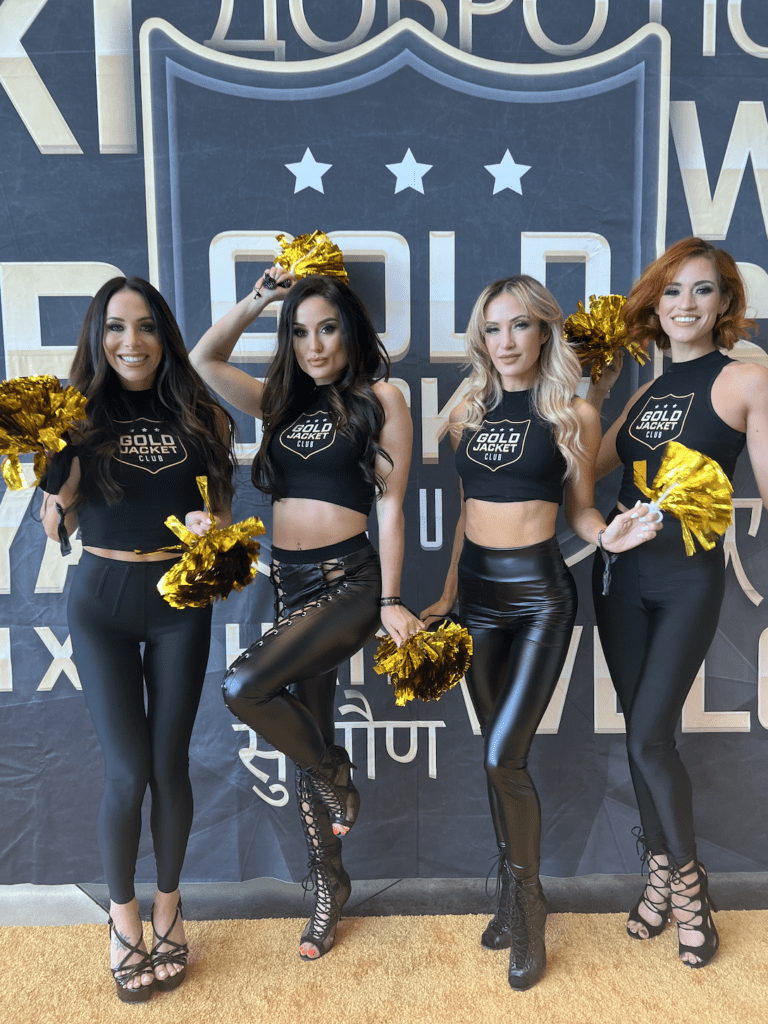 If the Gold Jacket Club sounds like a party you don't want to miss next year, don't worry; it's open to everyone. You just have to get a ticket before they sell out!
Super Bowl LVII will be held at State Farm Stadium in Glendale, Arizona. If you visit the Hall of Fame Experiences website, you can make a deposit to reserve priority access for events like the 2023 Gold Jacket Club. (And there's a good chance Zen Arts will be there again, too!)
About Zen Arts
Zen Arts is a California-based entertainment company that does so much more than supply special performers. Delivering turn-key productions, their team can make your wildest dreams come true. To discuss your vision for an upcoming event and request a quote, reach out online.